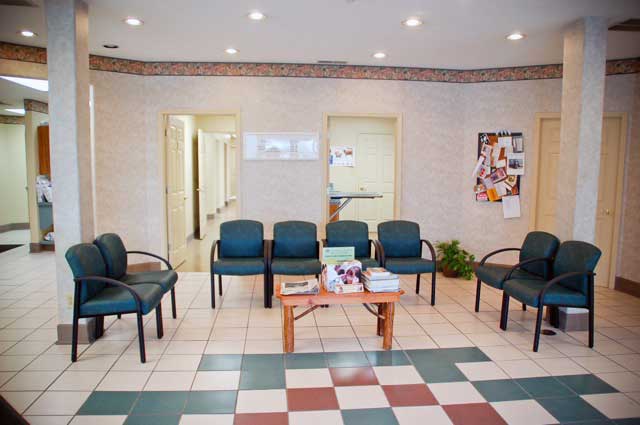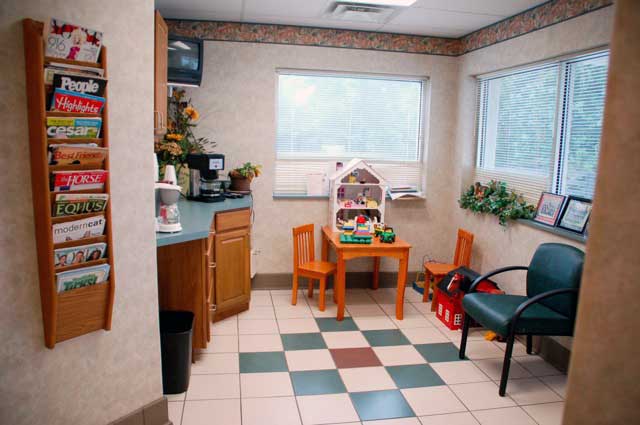 Front Office/Waiting Room
Janssen Veterinary Clinic offers a welcoming staff to help clients with any questions or concerns. While waiting in the front office, coffee, tea, candy, and reading material are provided. Our spacious lobby also has a kid's corner and pet food and supplies area.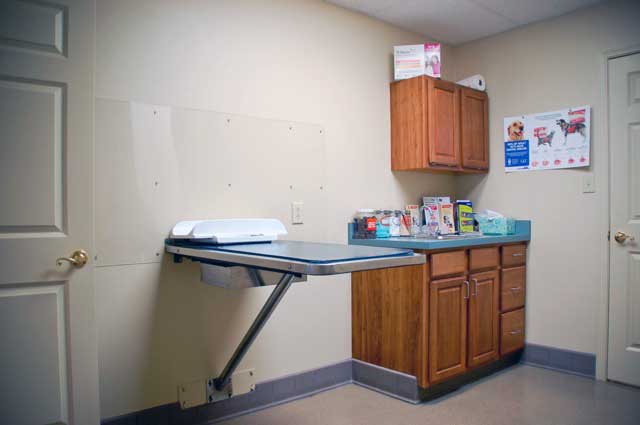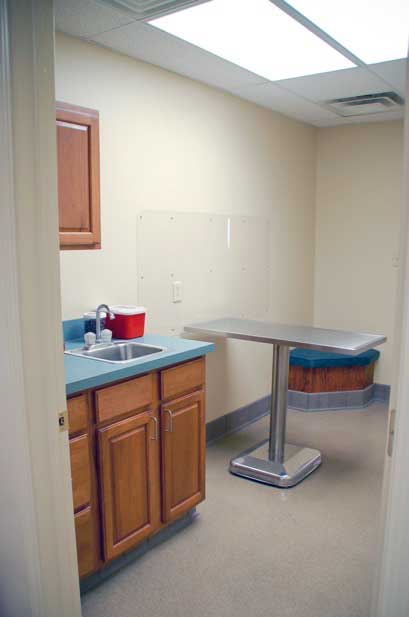 Small Animal Exam Rooms
JVC has a three comfortable exam rooms that provide a welcoming environment for your pets. Our dog exam room provides a hydro lift table for big dogs. Our technicians with guide you into a room and begin the basic physical exam and obtain information needed to relay to the veterinarian seeing your pet.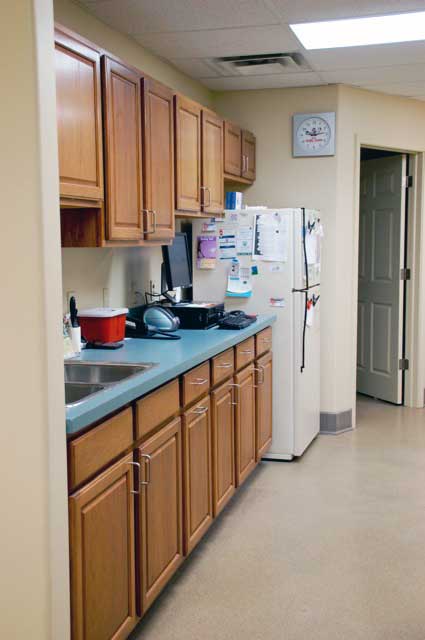 Small Animal Pharmacy
Organization of supplies needed to provide the best care for your pets. This area also offers an area for veterinarians and staff to prepare for their appointments.

Small Animal Treatment Area
This area provides space for dental prophylaxis, acupuncture, laser procedures, and other treatments needed. There is also a cage in this room to monitor patients with intense issues.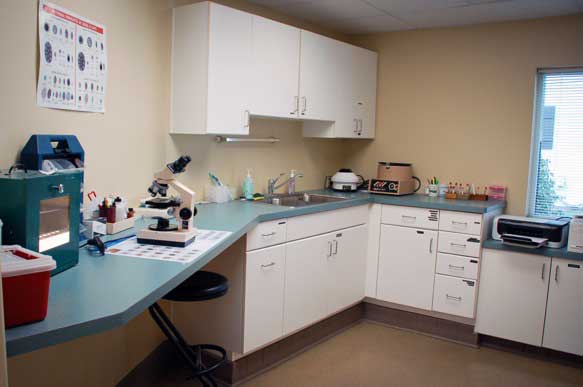 Small Animal Laboratory
JVC is equipped with many diagnostic blood, urine, and fecal machines. We can run samples in house as well as send samples off for further diagnosis.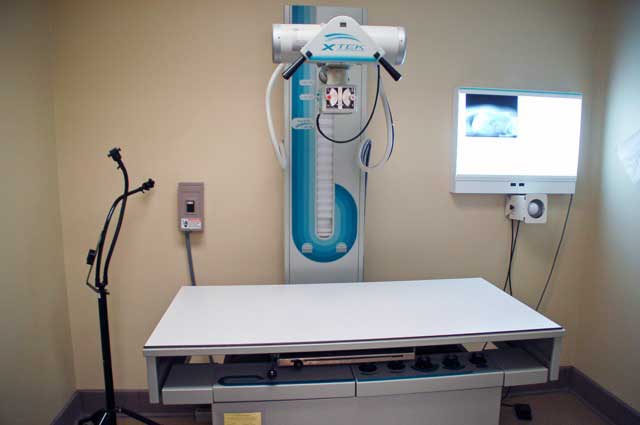 Radiology Room
Janssen Veterinary Clinic is able to take radiographs and perform ultrasounds on our small animal patients. This allows for correct diagnosis of health problems such as kidney stones, bone fractures, foreign body, or other serious conditions.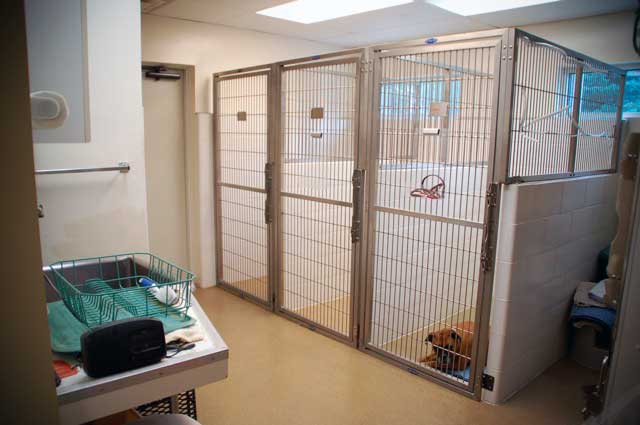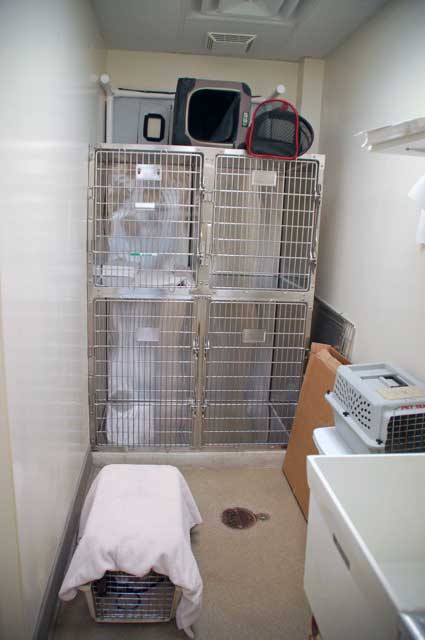 Kennels
We provide kennel space to house our small animal patients during their stay. There is a cat room and a separate dog room to keep all of our pets as comfortable as we can. However, we do not offer boarding.
Surgery Suite
At JVC, we offer multiple surgical treatments. We ask that our patients be fasted the night before and dropped off between 7:30-8AM the morning of the surgery to allow enough time to perform pre-op blood work and monitor. Most likely patients will be released that evening, but there is always a chance they might have to stay with us overnight.
Large Meeting Room
Janssen Veterinary Clinic is focused on client education. Our open meeting room provides an atmosphere for large groups to meet and learn about veterinary medicine. We have also offered the use of our facility to the Indiana Farriers Association, 4-H clubs, and other local organizations.