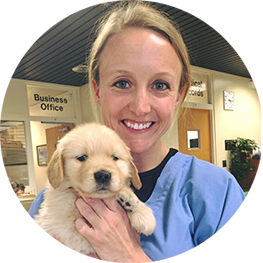 Katie Hornberger, DVM, DACT
Equine, Canine & Feline Reproduction
Dr Katie Hornberger grew up in Terre Haute, Indiana. Her strong love for animals started when she was a little girl. At 9 years old, her parents won a horse riding lesson. Since that day, Katie fell hard for horses. She continued western riding lessons and soon knew she would be a veterinarian. She graduated with a Bachelor of Sciences in Animal Science from Purdue University in 2009 and continued to complete her Doctorate of Veterinary Medicine from Purdue University in 2013. Upon graduation, Dr. Katie did a 1 year equine and small animal internship near Cincinnati, Ohio. Following her internship, she pursued a 3 year Theriogenology residency at Oklahoma State University, where she addressed the reproductive needs of all species.
During her residency, Dr. Katie had the opportunity to acquire advanced reproductive skills including equine embryo transfer, oocyte aspiration, semen processing and freezing, high risk pregnancy management, and various other techniques. In addition, she had the opportunity to acquire skills in canine breeding management, trans-cervical artificial insemination, semen processing and freezing, medical pyometra management, c-section planning, and other various skills.
Dr. Katie enjoys all aspects of veterinary medicine but has a special interest in both equine and small animal reproduction and neonatal care. In her free time, Katie enjoys spending time with her husband, riding her mare, hiking with her dogs, and baking.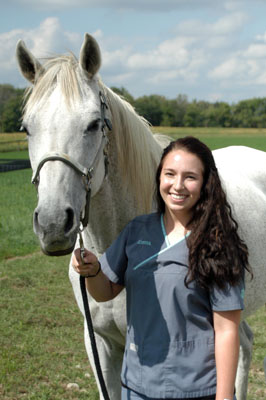 Emma Wallen
Small Animal Assistant
Emma joined the JVC team in August of 2014. Emma is a Sheridan native with strong ties to the local business community. She Graduated with Technical Honors from Sheridan High School and completed 2 years of Advanced Veterinary Assisting through the J Everett Light Career Center in Indianapolis. Emma was an active member of National Technical Honor Society, HOSA, FFA, 4H and several volunteer opportunities. When she is not in the clinic, she is outdoors riding, attending concerts and spending time with her family.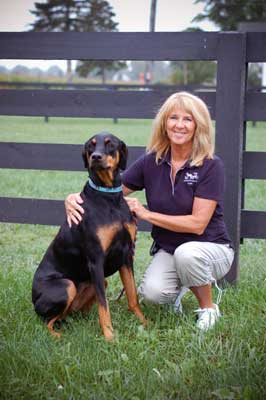 Vickie Benefiel
Receptionist
Vickie Benefiel has been with JVC throughout the last 20 years as an assistant and receptionist. She fell in love with horses in the fifth grade. Since then, Vickie has been a regular competitor in Barrel Racing. Vickie and her husband, Steve, spend their time outside of work watching their grandchildren, Jacob and Audrey, in sporting activities and 4-H. Weekends are spent at competitions and giving time back to local kids instructing barrel racing clinics. Vickie and Steve care for their four-legged children, a dog, Pebbles, and horses, Tex, Chick, Gabby, and Willie.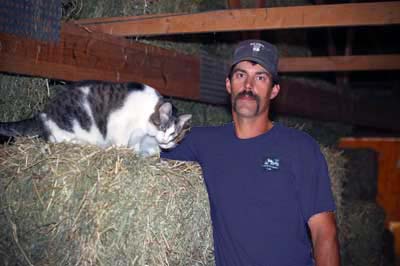 Jacob Schnarr
Fixer of all things
Jacob Scnarr is a Hamilton County native with long-time connections to the Thompson family. Before joining Janssen Veterinary Clinic in 2012, he spent 17 years working for Dr. Scott Thompson's father doing underground utility/telecommunication construction. During that time he gained a variety of skills that make him a valued member our team. Jacob and his wife, Jennifer currently reside in Noblesville with their son Joey. Jacob is also a fan of the great outdoors and enjoys hunting, fishing & camping, as well as time on the farm.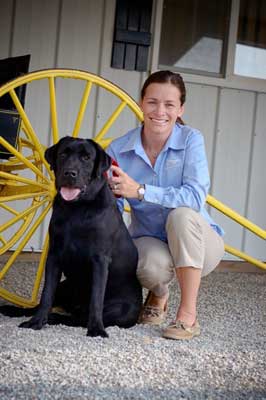 Leslie Thompson
Practice Manager

Leslie Thompson earned her Masters of Business Administration in 2004 from Butler University. She manages the financial and human resource aspects of JVC. Leslie began her career at a software development company in Indianapolis first in sales and marketing, and then as a Controller. After being introduced to Dr. Thompson by a friend and client of JVC (on a blind date), they were married and have three children, Norah, Polly and Ingrid, a black Labrador, Rocky III, yellow Labrador, Hunter, and a cat, Lewis. Leslie's interests include mission work in the Dominican Republic, running, water-skiing, traveling and spending time with her family.